"Drop down, ye heavens, from above, and let the skies pour down righteousness: let the earth open,

and let them bring forth salvation, and let righteousness spring up together;

I the Lord have created it."

Isaiah 45:8

Site maintained by About the Master's Business.  If you have any trouble viewing the site please
contact
us.
"Where there is no vision, the people perish," Proverbs 29:18a

I will stand upon my watch, and set me upon the tower, and will watch to see what he will say unto me, and what I shall answer when I am reproved.

And the Lord answered me, and said, Write the vision, and make it plain upon tables, that he may run that readeth it.

For the vision is yet for an appointed time, but at the end it shall speak, and not lie: though it tarry, wait for it; because it will surely come, it will not tarry.  Habakkuk 2:1-3

"Ye are the light of the world. A city that

is set on an hill cannot be hid." 

Matthew 5:14

"Arise, shine; for thy light is come, and the glory of the Lord is risen upon thee." Isaiah 60:1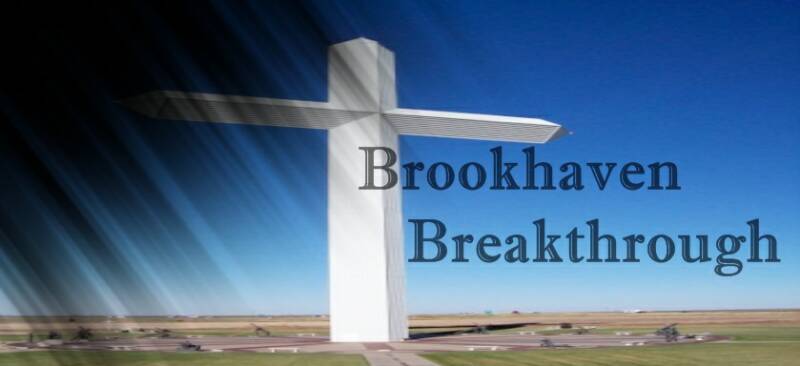 Your Christian Web Connection to Brookhaven, Mississippi

2012 Brookhaven Prayer Partnership Meeting Dates

We are meeting at a new location

Polly's On Main Street

119 Main St. Brookhaven

6:30 p.m.

January 16

February 20

March 19

April 16

May 21

June 18

July 16

August 20

September 19

October 15

November 19

December 17

BPP Goals for 2012:

*  The Lord has truly blessed us by providing BPP a place to meet and has shined a light on the importance of our mission.  May He revitalize all of us to move closer to Him, walk in His will, and pray for the revival He has shown us.

*  BPP members made contact with some of the groups in our stated mission, omitting the education community and church leadership.  We need to rectify that and also establish ongoing connections with as many of the groups as possible.

*  The Lord gives prophetic words to help us interpret the times and to know how to pray.  We need to connect with other intercessors and interssor groups on an ongoing basis -- putting the pieces together will help all of us be more effective.

Prayer Focus:

*  Pray that the Lord will continue to call intercessors to pray for revival in the Brookhaven area.

*  Pray that a Kingdom movement will start among pastors that will bring unity among church leadership.

*  Pray about attending and/or inviting others to come.